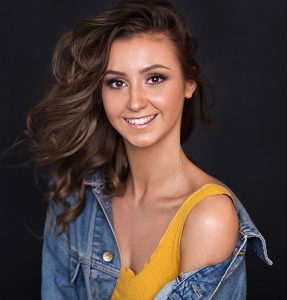 ( AATBD, TAP. DIP. AATBD, T. Th. DIP. AATBD, JAZZ DIP. )

Annelise's passion for performing began at five years of age when she started attending dance lessons.
She has gone on to complete her Diploma in Musical Theatre at Spectrum Dance Studios, where she has trained professionally in all styles of dance. She also has teaching diplomas in jazz, tap and theatrical with the AATBD Inc.
Along with various corporate functions, samba/latin and showgirl shows, some of Annelise's recent credits include backup dancing for Nathaniel, cheering for Melbourne Storm and dancing on the AFL Footy Review Show.
Annelise's hope is to inspire all of her students to create and grow through a love for dance and most of all to have fun.