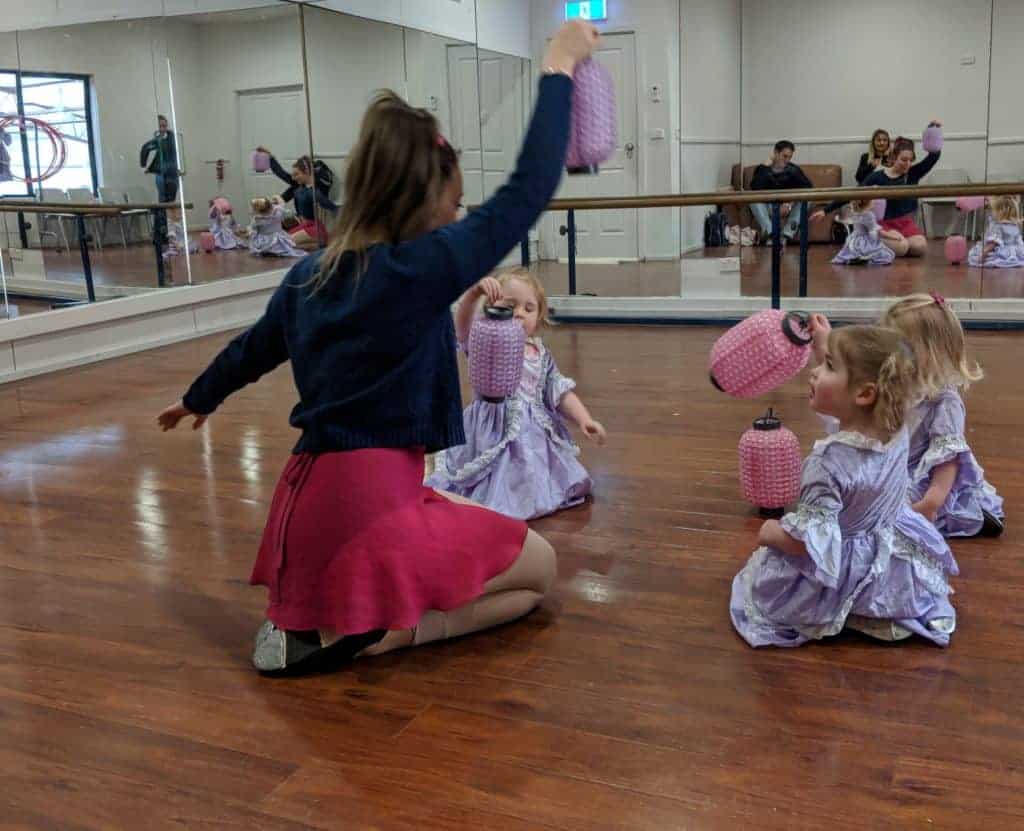 Yarra Heights Dance Academy's Twirl Tap and Tumble preschool dance program offers a variety of ballet, jazz, tap and tumbling classes in various combinations for children aged 18 months to five years.
These fun, educational classes are structured around storybook themes with props and dress-ups used during class time, allowing children to explore dance through imagination and movement.
Click here for more details on the preschool program.
Primary years
As children head into the primary school years, a range of fun and enjoyable dance classes are available after school and on weekends for children aged five to 12 years of age.
Classes cater for all abilities and are held in specific dance styles including ballet, jazz, tap, hip hop, musical theatre, contemporary and acro classes.
There is also the opportunity to participate in the dance school's competition level Junior Troupe.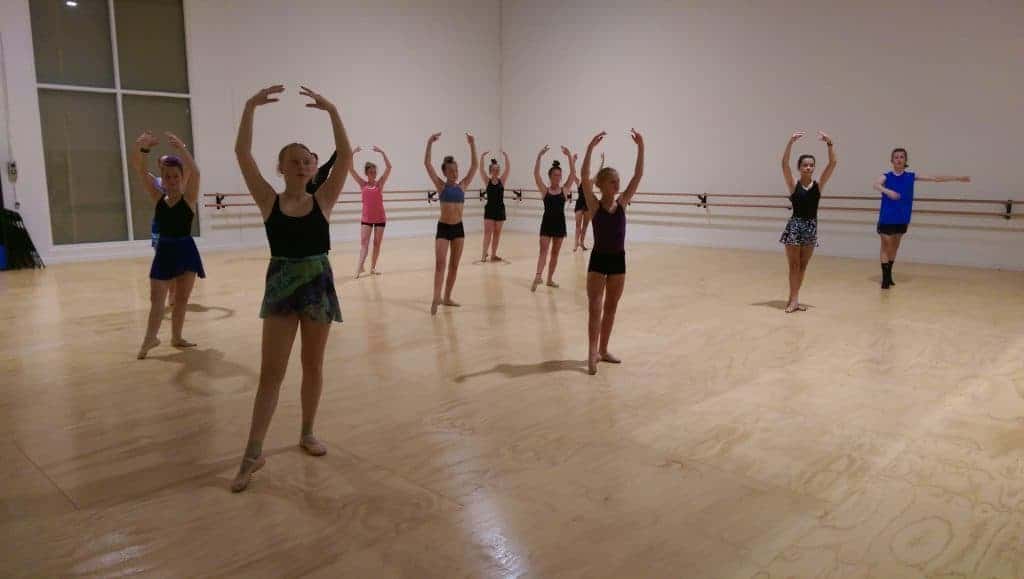 Teens
If you are a teenager wanting to take up dance for the first time or looking to continue your dance training with us, there are a great range of classes suitable for children aged 13 to 18 years-plus.
Classes offered by Yarra Heights Dance Academy are appropriate for both a child's age and ability and include ballet, jazz, tap, hip hop, musical theatre, contemporary, acro and classical character/ national dance. Students can also extend their dancing abilities through 'stretch and strengthen' and pointe classes.
In addition, there is the opportunity to participate in the dance school's competition level Junior or Senior Troupe as well as complete VCE or VET Dance (see below).
Adults
A great range of classes are offered for adults – because you are never too old to experience the joy of dance!
Classes include ballet, tap, hip-hop and jazz/lyrical and cater for all levels from beginner through to experienced.
A pilates class is also offered in which exercises and stretches are performed in conjunction with breathing techniques and abdominal muscle control to help improve flexibility, balance and strength, especially of the core.
Adults can attend classes casually or pay by the term. Participation in our end of year concert is completely optional.
CLICK HERE to view Yarra Heights Dance Academy's TIMETABLE for all age groups.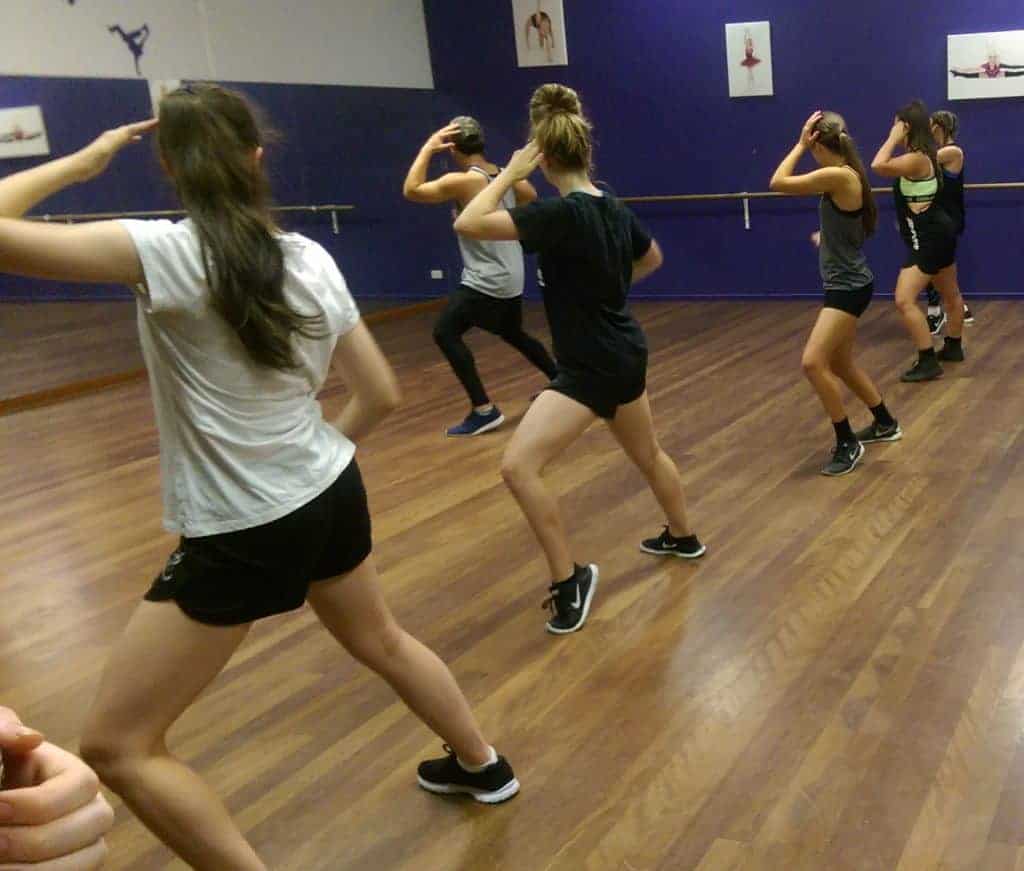 Private dance lessons
Private dance lessons can be arranged for students wishing to improve or extend their technique.
They are also available for students wishing to participate in a solo dance competition and seeking guidance and support from one of Yarra Heights Dance Academy's experienced teachers.
Please contact the dance school for further details, costs and available lesson times.
VCE and VET Dance
VCE Dance is offered at Yarra Heights Dance Academy, with students able to undertake units from Year 10 onwards.
The course is conducted with assistance of Virtual Schools Victoria, which allows students to undertake VCE Dance even if it is not offered as a VCE subject by their current secondary school.
Yarra Heights Dance Academy also partners with Ausdance VIC to provide VET Dance. Students can commence VET Dance from 14 years of age and complete the course while studying full-time at school.
It aims to provide students with the technical and performance skills and knowledge necessary for success within the dance or entertainment industry.

Upon successfully completing the course, students receive a Certificate II and/or III in Dance and can also receive a study score (ATAR).
Singing lessons
In addition to dancing, private singing lessons are also available at Yarra Height's Dance Academy for students of all ages and levels.
We offer a friendly, relaxed environment in which students learn techniques and skills to improve their vocal range and gain confidence in performing.
One on one classes are held with teacher Georgina Charteris who has extensive training and experience as a singer, dancer and actor.
Classes are tailored for individual students depending on their skills and experience. Please contact the dance school for further details, costs and available lesson times