Jazz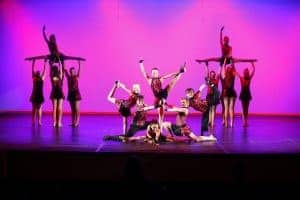 Jazz is a form of dance commonly used in Broadway shows and movies. More contemporary dance than ballet, it is now an essential part of musical theatre choreography and serves as a base which is easily flavored by and interwoven with the dance style appropriate for the show. It is generally an upbeat, high energy style.
Tap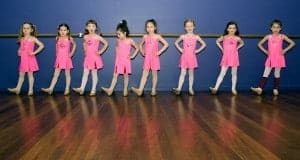 Tap dance was born in the United States during the nineteenth century, and today is popular all around the world. The name comes from the tapping sound made when the small metal plates on the dancer's shoes touch a hard floor. This lively, rhythmic tapping makes the performer not just a dancer, but also a percussive musician. Common, well known tap performers and shows include Fred Astaire, Gene Kelly, and shoes Tap Dogs and Hot Shoe Shuffle.
Classical Ballet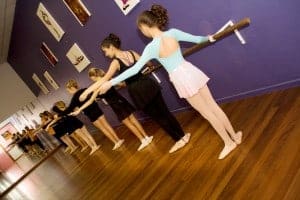 The art of Classical Ballet can trace its origins to the early seventeenth century, when dancers performed to entertain audiences between scenes of an especially lengthy opera in Italy and Russia.
The typical ballet class attire includes tights and a leotard with an optional short wrap-skirt (or tutu). Once students bones mature with age, the tendons in the ankles and feet are relatively strong and they have trained for long enough, they can progress to wearing Pointe Shoes.
The techniques found in classical ballet are a framework for many other styles of dance, including hip hop, modern ballet and contemporary ballet.
Contemporary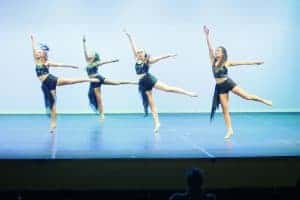 Contemporary dance is the name given to a group of 20th century concert dance forms. Rather than a specific dance technique, contemporary is a collection of systems and methods developed from Modern and Postmodern dance
Hip Hop / Funk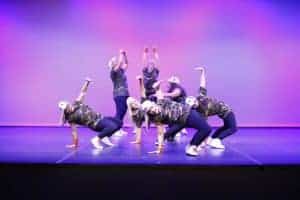 As seen in video clips, Hip Hop/Funk is a dance form that involves modern and up to date techniques with energetic moves that are exciting to dance and to watch. Vibrant, fun and challenging, this style has grown increasingly popular in the past 20 years.
Musical Theatre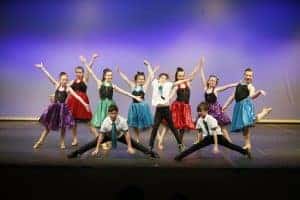 A combination of dancing, acting and singing.  Perform to songs from popular musicals